Greg Brien Physiotherapy
Greg Brien Physiotherapy is dedicated to providing great customer service and exceptional clinical care.
The team are continually expanding their knowledge to provide the highest quality treatment possible.
We have extensive in-house training programmes for all of our physiotherapy staff and are well represented at annual conferences and courses to ensure we are up to date on the latest techniques, methods and research.
Greg Brien Physiotherapy is located in purpose built premises on the corner of Henui Street and Devon Street East in Fitzroy, New Plymouth, and has an onsite rehabilitation gym for client use.
Meet the Team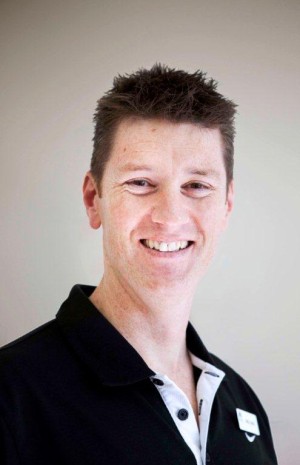 Greg Brien
BPhty, Registered Physiotherapy Acupuncturist
Greg graduated from the University of Otago in 1997 and is the director of Greg Brien Physiotherapy Limited. He has over 20 years of experience working in private practice and has been a registered physiotherapy acupuncturist for more than 15 years.
Greg's expertise lies in musculoskeletal and sports physiotherapy. He has extensive sports medicine background including:
Taranaki NPC Rugby
National and Central League Football
Hurricanes Age Group Rugby
Taranaki and Manawatu Seven's Teams
Secondary School Rugby
The above has meant that Greg has acquired a diverse range of treatment techniques including: acupuncture and dry needling, spinal manipulation, joint mobilisation, myofascial trigger point release, core stabilisation and exercise prescription / gym rehabilitation
Colleen Remus-Bodle
BHSc (PT)
Colleen gained her Physiotherapy Degree in 2007 from Auckland University of Technology.
She has since worked in Taranaki in both private practice and the District Health Board over the last 12 years and has experience working with a multitude of injuries and conditions.
Colleen has completed specialised training in exercise prescription, joint mobilisation and manipulation, the Watson Headache and migraine treatment technique, dry needling (a form of acupuncture), Pilates and lymphoedema to name a few. Colleen has a holistic approach to helping her clients achieve their goals. She looks forward to meeting you in the clinic.
Nikaela Gilmer
BPhty (with Credit)
Nikaela qualified as a physiotherapist in 2014 from Otage University. Some of you might remember she worked here at Greg Brien for 2 years before heading overseas. She has since been based in Central London gaining further experience in a private clinic alongside stregth and conditioning coaches.
Nikaela has completed her certificate in orthopaedic manual therapy alongside foundation and advanced dry needling courses. She has worked with a wide range of clients from the weekend warriors to high performance athletes. Her passion for sport and biomechanics has led her to take a multidimensional approach to rehabilitation.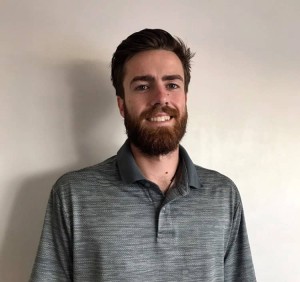 Finn Gable
BHSc (PT)
Finn graduated from AUT University in 2016 with a Bachelor of Health Science majoring in Physiotherapy.
He has completed post graduate study in various fields and has obtained a Certificate in Orthopaedic Manual Therapy, Dry Needling and is trained in the Watson Headache and Migraine treatment.
Finn is developing a special interst in Sports Concussion Management, particularly in the field of mountaining biking.
As an avid mountain biker, surfer and alpinist Finn is passionate about sports performance and want to help anybody achieve their physical goals.
Amber Dona
BHSc (PT)
Amber graduated from AUT University in 2016 with a Bachelor of Health Science majoring in Physiotherapy. Prior to this she completed a Diploma in Therapeutic Massage and Remedial Therapies. Amber has also completed her post graduate Certificate in dry needling and is currently completing her post graduate Certificate of orthopaedic manual therapy and Certificate in the Watson headache technique.
Amber's interest lies in manual therapy, dry needling and exercise presciption. She has experience in acute and chronic musculoskeletal conditions, sporting injuries and concussion as well as inpatient and acute care physiotherapy.
Amber's sporting background lies in dancing, specifically Irish dancing, while she is now a keen mountain biker.
Shayne Mason
BHSc Physiotherapy
Dip SpEx Sci
Specific Proprioception, MFS, ELDOA
CHEK Exercise Coach
Shayne Mason (known as Mase/Mason) graduated with a Bachelor of Physiotherapy from AUT in 2016. Prior to this, he completed a Diploma in Sport and Exercise Science in Wellington in 2012.
Along-side his undergraduate study, Mason pursued his passion for both conditioning and rehabilitating the body, obtaining qualifications as a CHEK Exercise Coach and Level 1 & 2 certification in ELDOA (specific exercise techniques to decompress the spine).
Since then, Mason continues extensive education in Somatraining - a unique rehabilitation, strength and conditioning methodology, built on osteopathic principles.
This program consists of specific exercise techniques, such as myofascial stretching, proprioception, and specific strengthening to help clients rehabilitate injuries and optimize their health, and to aid athletes to maximize their performance.
Mason is currently completing a postgraduate Certificate in Orthopaedic Manual Therapy.
Erica Snowden
PT, DPT, ATC, CKTP
Erica is a US trained physiotherapist who completed her Bachelor of Science in Athletic Training in 2007 and her Doctorate of Physical Therapy in 2010.
She has completed post graduate certifications in Trigger Point Dry Needing and is a Certified Kinesiology Taping Practitioner.
Erica is a registered yoga teacher and enjoys taking a functional movement approach to rehabilitation to better enable her patients to become the experts of their own bodies.